What could be funnier or more entertaining than drawing with other cartoonisty folks? Spontaniously gag-filled drawings starring you and your pals made right before your eyes?!! holy crap! how fun!

So here's a treat! I thought you'd all enjoy some of these presents I got because they are eye-sex. I'll post more and more and more and more, so stay tuned!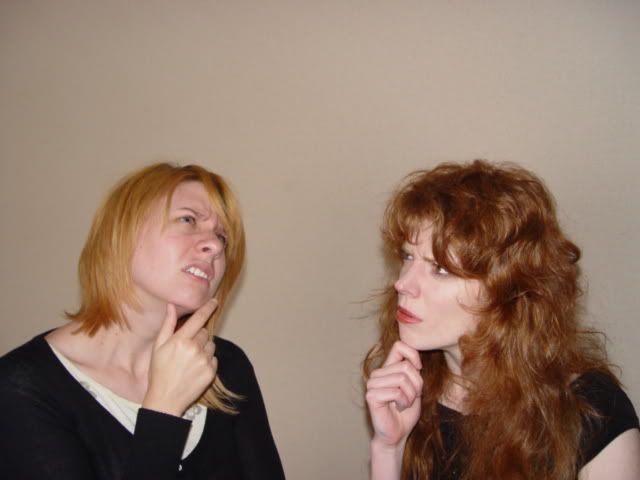 BUT First, I have to tell you that drawers (like me and Katie here) have to think for 17 minutes before they decide they want to draw drawings.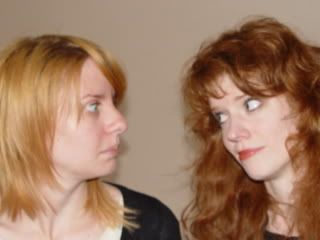 And once it's almost time to draw, tingly feelings happen and boy oh boy. . . . . .


Welp, here's the LIVE drawing gallery!

here's four great sketches by Katie Rice !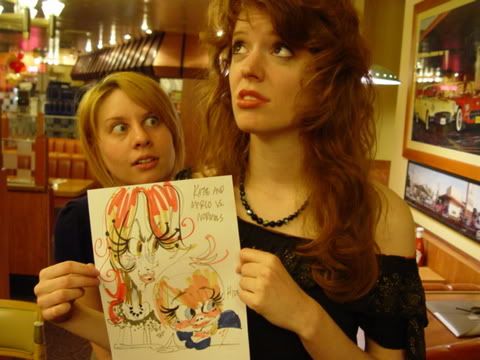 funny and oily pizza placemat drawing By Johnnie K !











He also did a great caricature of me and katie, check katie's blog...i think she has a picture of it.





David Gemmill's funtime:













I think I'm Eddie Fitzgerald's biggest fan. This is the funniest and best and favorite napkin drawing in jesus's world. by golly.



Figured i should post one drawing by me!!!!!!!!!!!





you can see more of Katie, David and Marlo cartoons on their blogs:


FIN !