Enjoy:

Weird self-portrait phone doodle, cropped to hide sinful dirty things.





This was a sketch i did a couple months ago for Katie, I looked at it again recently and now i like it.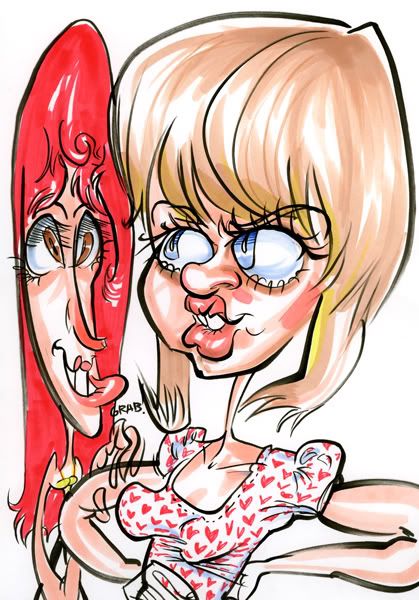 I taught cartooning to prepubescents:




Here's me at my first caricature convention. I was innocent then.



FIN